Different methods were tested in the past: ventilation of indoor air with heat recovery, radon-proof membranes, protective coating of the floors, etc.
Nowadays, the sub-slab ventilation is considered the most effective system.
Principles of designing and application of various ventilation systems are published in CSN 730601 Protection of houses against radon from the soil.
Different systems:
one, or several perforated tubes drilled beneath existing floors (from the cellar, from an external chase, or from an internal chase);
Example: old house with extremely high indoor radon concentrations
parameters of the ground
c
A75
= 71 kBq.m
-3
k
75
= 1.6 10
-11
m
2
RP (radon potential) = 88
high radon index
average indoor radon values: about 35000 Bq.m
-3
in habitable rooms; 77000 Bq.m
-3
in the cellar
indoor radon concentration in the cellar was the same as the soil-gas radon concentration in the surroundings of the building
very fast changes of indoor radon concentration were observed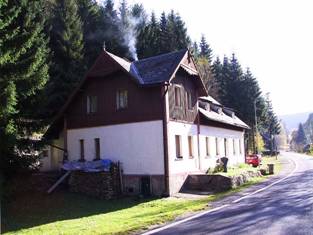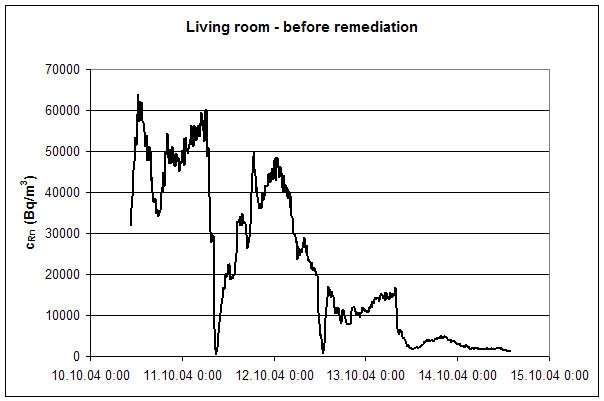 Remedial measures were realized in 2005:
sub-slab ventilation and reconstruction of floors in almost all rooms;
sub-slab ventilation system consists of two independent sections
ventilation experiment:
4.8. 8.45 - 11.8. 9.30
gradual start of the 1
st
section
11.8. 9.30 - 18.8. 10.15
both sections in operation (maximum power)
18.8. 10.15 - 22.8. 12.00
ventilation switch-off